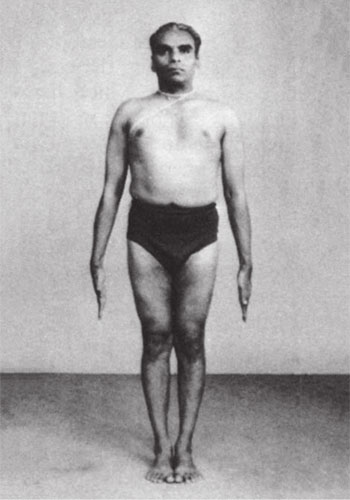 sunday intensive with sarah, 26 march at 9:30 to 12:30 – subscribe
yoga kurunta with thijsje  31 march – places are limited. first admission for regular students of our school. subscribe on website (min. level II). no level I class 12:00h that Friday, once a month!
'try-out' beginners class with sergio, 19 march, 2, 16 & 30 april – 11:00h ! check calendar
easter workshop 10,11&12 april-evenings from 18:30-21:00 with thijsje. subscribe
from april on, thursday-morning level I class with sarah has been cancelled.
kids/ado classes, new series (may – june), will be communicated soon.
no normal class-schedule during easter-week! except wednesday-morning and friday-noon, general level.
intensive planned with alexis simon weekend 1 may has been postponed to a later date.
info/mail to: thijsje@iyengaryogacentre.brussels
Upcoming activities
Monday 27/03/2023

Monday 27/03/2023

>

18:30

-

20:00

level II / restoratives & relaxation with thijsje

new students need to fill in a subscription form
! every other week level II & restoratives (level II - practice) !



Tuesday 28/03/2023

Tuesday 28/03/2023

>

08:30

-

10:00

level I with thijsje

new students need to fill in a subscription form

Tuesday 28/03/2023

>

18:30

-

19:45

beginners with thijsje

new students need to fill in a subscription form

Wednesday 29/03/2023

Wednesday 29/03/2023

>

08:30

-

10:00

level II with thijsje

new students need to fill in a subscription form

Wednesday 29/03/2023

>

18:30

-

20:00

level I with thijsje

new students need to fill in a subscription form

Thursday 30/03/2023

Thursday 30/03/2023

>

08:00

-

09:30

level I with sarah

new students need to fill in a subscription form

Thursday 30/03/2023

>

17:00

-

18:00

kids & teens with sarah

kids: age 7 to 11 / from 17:00 until 17:45
teens: age: 12 to 16 / from 17:00 until 18:00
subscribe + info: 0477 837379
dates: January12/19/26
February 2/9/16
March 10/17/24/30 
fee: 100 euro - 3 classes december = 70 euro




Thursday 30/03/2023

>

18:30

-

19:45

beginners with sarah

new students need to fill in a subscription form

Friday 31/03/2023

Friday 31/03/2023

>

08:00

-

10:00

yoga kurunta with thijsje

once a month
for more experienced students (min 3 years regular Iyengar practice)
limited participants
fee: 25 euro
subscribe via website

Friday 31/03/2023

>

18:00

-

19:00

seniors with thijsje

Saturday 1/04/2023

Saturday 1/04/2023

>

09:30

-

11:00

vinyasa krama with thijsje

new students need to fill in a subscription form
level I required for participation


Saturday 1/04/2023

>

11:30

-

12:45

beginners with sarah

new students need to fill in a subscription form

Sunday 2/04/2023

Sunday 2/04/2023

>

11:00

-

12:15

'try-out' beginners with sergio

Sergio is in teacher-training to become certified. The class is donation-based. You can find a  box on our desk.
Check the agenda before coming, as classes are 3 x / month !

Monday 3/04/2023

Monday 3/04/2023

>

18:30

-

20:00

level II / restoratives & relaxation with thijsje

new students need to fill in a subscription form
! every other week level II & restoratives (level II - practice) !



Tuesday 4/04/2023

Tuesday 4/04/2023

>

08:30

-

10:00

level I with thijsje

new students need to fill in a subscription form
View full calendar