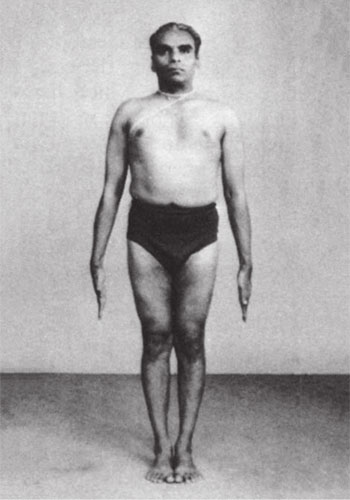 waitinglist for the workshop with Zubin Zarthoshtimanesh 24, 25 & 26 April – link
Yoga kurunta with Thijsje : 26/3 Thursdays from 8:00 to 10:00 – link 
Sunday-intensive with Thijsje 22/3 – link
Carnival-holidays from 24 Febr until 29 Febr.: 3 general level classes given by Thijsje – Mon/24-2 at 12:00h, Tue/25-2 at 18:00h & Wed/26-2 at 18:00h – No classes with Stefania.
Carnival intensive with Alexis Simon the 29/2 & 1/3 – general level (min. 1 year of regular Iyengar practice)
fee: 120 euro
subscribe through registration form
info: aumalexisimon@gmail.com www.alexissimonyoga.com
Classes for children (age 8 +) info: sarahpiccinelli@yahoo.co.uk / look for the dates on the calendar for 2020! encourage them to come and try out a class with Sarah.
Upcoming activities
Saturday 29/02/2020

Saturday 29/02/2020

>

09:30

-

13:00

carnival intensive, Alexis Simon

29/2 & 1/3 : general level (min. 1 year of regular Iyengar practice)
fee: 120 euro
subscribe through registration form

info: aumalexisimon@gmail.com
site: www.alexissimonyoga.com

Sunday 1/03/2020

Sunday 1/03/2020

>

09:30

-

13:00

carnival intensive, Alexis Simon

Monday 2/03/2020

Monday 2/03/2020

>

12:00

-

13:15

beginners, Thijsje

Monday 2/03/2020

>

18:00

-

19:30

restorative & relaxation, Thijsje

Monday 2/03/2020

>

18:30

-

20:00

level I, Stefania

Tuesday 3/03/2020

Tuesday 3/03/2020

>

08:30

-

10:00

level I, Thijsje

Tuesday 3/03/2020

>

18:00

-

19:15

beginners, Thijsje

Wednesday 4/03/2020

Wednesday 4/03/2020

>

08:30

-

10:00

level II, Thijsje

Wednesday 4/03/2020

>

18:00

-

19:30

level I, Thijsje

Wednesday 4/03/2020

>

18:30

-

19:45

beginners, Stefania

Friday 6/03/2020

Friday 6/03/2020

>

08:30

-

10:00

level III, Thijsje

Friday 6/03/2020

>

12:15

-

13:30

beginners, Thijsje

Friday 6/03/2020

>

17:30

-

18:30

children, Sarah

Saturday 7/03/2020

Saturday 7/03/2020

>

10:00

-

11:30

vinyasa krama, Thijsje

Monday 9/03/2020

Monday 9/03/2020

>

12:00

-

13:15

beginners, Thijsje
View full calendar