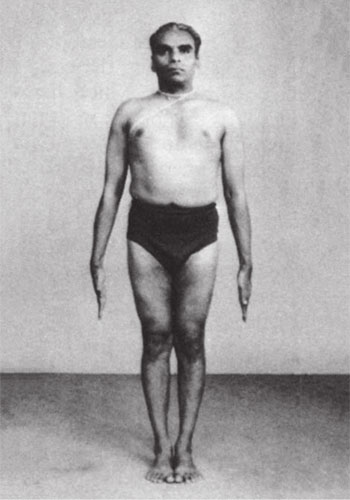 important notice for new students or long-time-no-see students: do not show up just before class but write a mail or contact the teacher beforehand!
Wednesday morning class level II fully booked / write a mail if you want to be on the waiting list.
kids & teens classes are starting both at 17:00 on Thursdays! 
29 October: new session of yoga kurunta (rope-work). limited number of participants (regular students of our school first) & for more advanced students (min 3 years of 'regular' Iyengar students).
limited timetable during all saints school-week vacation (1-6 Nov.) check calendar!
Sunday intensives, 7 & 28 November from 9:00 until 12:00, places are limited. (min 1 year of a regular Iyengar practice and for regular students of our school first)
info/mail to: thijsje@iyengaryogacentre.brussels
Upcoming activities
Monday 25/10/2021

Monday 25/10/2021

>

08:30

-

10:00

level II with Thijsje

new students to our school or long-time-no-see students, please take contact with a teacher before showing up to class!
covid-restrictions: wear mask outside mat, not more than 5 people at the time in the changing-room.

Monday 25/10/2021

>

12:00

-

13:15

beginners with Thijsje

new students to our school or long-time-no-see students, please take contact with a teacher before showing up to class!
covid-restrictions: wear mask outside mat, not more than 5 people at the time in the changing-room.

Monday 25/10/2021

>

18:30

-

20:00

restorative & relaxation with Thijsje

new students to our school or long-time-no-see students, please take contact with a teacher before showing up to class!
covid-restrictions: wear mask outside mat, not more than 5 people at the time in the changing-room.

Tuesday 26/10/2021

Tuesday 26/10/2021

>

08:30

-

10:00

level I with Thijsje

new students to our school or long-time-no-see students, please take contact with a teacher before showing up to class!
covid-restrictions: wear mask outside mat, not more than 5 people at the time in the changing-room



Tuesday 26/10/2021

>

18:30

-

19:45

beginners with Thijsje

new students to our school or long-time-no-see students, please take contact with a teacher before showing up to class!
covid-restrictions: wear mask outside mat, not more than 5 people at the time in the changing-room.

Wednesday 27/10/2021

Wednesday 27/10/2021

>

08:30

-

10:00

complet / level II with Thijsje

waitinglist / send a mail so I can contact you the evening before if a place is available

covid-restrictions: wear mask outside mat, not more than 5 people at the time in the changing-room.


Wednesday 27/10/2021

>

18:30

-

20:00

level I with Thijsje

new students to our school or long-time-no-see students, please take contact with a teacher before showing up to class!
covid-restrictions: wear mask outside mat, not more than 5 people at the time in the changing-room.


Thursday 28/10/2021

Thursday 28/10/2021

>

08:00

-

09:15

beginners with Sarah

new students to our school or long-time-no-see students, please take contact with a teacher before showing up to class!
covid-restrictions: wear mask outside mat, not more than 5 people at the time in the changing-room.

Thursday 28/10/2021

>

17:00

-

18:00

kids & teens with Sarah

kids: age 7 to 11 / from 17:00 until 17:40
teens: age: 12 to 16 / from 17:00 until 18:00

fee: 9 classes for 75 euro
subscribe + info: 0477 837379

dates: Oct. 7,14,21,28 / Nov. 18,25 / Dec. 2,9,16
parents will have to sign a health & covid disclaimer for general health of their children before the start.




Thursday 28/10/2021

>

18:30

-

20:00

level I with Sarah

new students to our school or long-time-no-see students, please take contact with a teacher before showing up to class!
covid-restrictions: wear mask outside mat, not more than 5 people at the time in the changing-room.

Friday 29/10/2021

Friday 29/10/2021

>

08:00

-

10:00

yoga kurunta with Thijsje

once a month
for more experienced students (min 3 years regular Iyengar practice)
limited participants
fee: 25 euro

Friday 29/10/2021

>

12:00

-

13:30

level I with Thijsje

new students to our school or long-time-no-see students, please take contact with a teacher before showing up to class!
covid-restrictions: wear mask outside mat, not more than 5 people at the time in the changing-room.

Saturday 30/10/2021

Saturday 30/10/2021

>

09:30

-

11:00

vinyasa krama with Thijsje

new students to our school or long-time-no-see students, please take contact with a teacher before showing up to class!
covid-restrictions: wear mask outside mat, not more than 5 people at the time in the changing-room.

Saturday 30/10/2021

>

11:30

-

12:45

beginners with Sarah

new students to our school or long-time-no-see students, please take contact with a teacher before showing up to class!
covid-restrictions: wear mask outside mat, not more than 5 people at the time in the changing-room.

Tuesday 2/11/2021

Tuesday 2/11/2021

>

08:30

-

10:00

general level with Thijsje

new students to our school or long-time-no-see students, please take contact with a teacher before showing up to class!
covid-restrictions: wear mask outside mat, not more than 5 people at the time in the changing-room


View full calendar