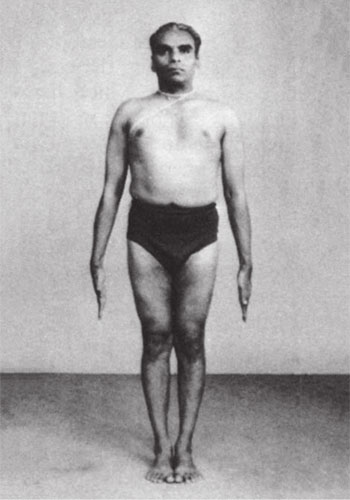 Wednesday 9 June we will be opening the doors at our new centre: Place Jean Jacobs 13 near Louise, for a restricted number of students a class.
Extra classes with Sarah Piccinelli – mail: sarahpiccinelli@yahoo.co.uk
The 1,5h online class with Thijsje on Friday morning will continue during the month of June at 8:30. If interested please write a mail.
Intensives/workshops of 3 evening's a week during the summer months.
questions/remarks: thijsje@iyengaryogacentre.brussels
Upcoming activities
Tuesday 15/06/2021

Tuesday 15/06/2021

>

08:30

-

10:00

general level Iyengar class with Thijsje // full

Limited places of 10 people due to covid measurements
by subscription only and preference for people committing for several weeks
mail: thijsje@iyengaryogacentre.brussels
fee = 15 euro /class
to pay before the start of the class or by bank-transfer to :
Abhyasa Yoga Brussels asbl
BE56 0689 0015 6488
mention!: Iyengar yoga - Thijsje

Tuesday 15/06/2021

>

18:00

-

19:30

general level iyengar class, Thijsje // 1 place left

Limited places of 10 people due to covid measurements
by subscription only and preference for people committing for several weeks
mail: thijsje@iyengaryogacentre.brussels
fee = 15 euro /class
to pay before the start of the class or by bank-transfer to :
Abhyasa Yoga Brussels asbl
BE56 0689 0015 6488
mention!: Iyengar yoga - Thijsje

Wednesday 16/06/2021

Wednesday 16/06/2021

>

08:30

-

10:00

general level Iyengar class with Thijsje // full

Limited places of 10 people due to covid measurements
by subscription only and preference for people committing for several weeks
mail: thijsje@iyengaryogacentre.brussels
fee = 15 euro /class
to pay before the start of the class or by bank-transfer to :
Abhyasa Yoga Brussels asbl
BE56 0689 0015 6488
mention!: Iyengar yoga - Thijsje

Wednesday 16/06/2021

>

18:00

-

19:30

general level iyengar class, Thijsje // 1 place left

Limited places of 10 people due to covid measurements
by subscription only and preference for people committing for several weeks
mail: thijsje@iyengaryogacentre.brussels
fee = 15 euro /class
to pay before the start of the class or by bank-transfer to :
Abhyasa Yoga Brussels asbl
BE56 0689 0015 6488
mention!: Iyengar yoga - Thijsje

Thursday 17/06/2021

Thursday 17/06/2021

>

18:30

-

20:00

general level Iyengar class with Sarah


Limited places of 10 people due to covid measurements
by subscription only and preference for people committing for several weeks
mail: sarahpiccinelli@yahoo.co.uk
fee = 15 euro /class
to pay before the start of the class or by bank-transfer to :
Abhyasa Yoga Brussels asbl
BE56 0689 0015 6488
mention!: Iyengar yoga - Sarah

Friday 18/06/2021

Friday 18/06/2021

>

08:30

-

10:00

zoom class with Thijsje

send a mail to thijsje@iyengaryogacentre.brussels
1 zoom class = 10 euro

Friday 18/06/2021

>

12:15

-

13:30

beginners, Iyengar class with Thijsje

Limited places of 10 people due to covid measurements
by subscription only and preference for people committing for several weeks
mail: thijsje@iyengaryogacentre.brussels
fee = 15 euro /class
to pay before the start of the class or by bank-transfer to :
Abhyasa Yoga Brussels asbl
BE56 0689 0015 6488
mention!: Iyengar yoga - Thijsje

Friday 18/06/2021

>

18:00

-

19:00

seniors, Iyengar class with Thijsje


Limited places of 6 people
by subscription only and preference for people committing for the 4 week program
mail: thijsje@iyengaryogacentre.brussels
fee = 60 euro / 4 weeks
to pay before the start of the class or by bank-transfer to :
Abhyasa Yoga Brussels asbl
BE56 0689 0015 6488
mention!: Iyengar yoga - Thijsje


Saturday 19/06/2021

Saturday 19/06/2021

>

09:30

-

11:00

vinyasa krama, Thijsje // 3 places left

Limited places of 8 people due to covid measurements
by subscription only and preference for people committing for several weeks
mail: thijsje@iyengaryogacentre.brussels
fee = 15 euro /class
to pay before the start of the class or by bank-transfer to :
Abhyasa Yoga Brussels asbl
BE56 0689 0015 6488
mention!: Iyengar yoga - Thijsje


Saturday 19/06/2021

>

11:30

-

12:45

beginners, Iyengar class with Sarah

Limited places of 10 people due to covid measurements
by subscription only and preference for people committing for the 4 following Saturdays
mail: sarahpiccinelli@yahoo.co.uk
fee = 15 euro /class
to pay before the start of the class or by bank-transfer to :
Abhyasa Yoga Brussels asbl
BE56 0689 0015 6488
mention!: Iyengar yoga - Sarah

Monday 21/06/2021

Monday 21/06/2021

>

08:30

-

10:00

general level Iyengar class with Thijsje // full

Limited places of 10 people due to covid measurements
by subscription only and preference for people committing for several weeks
mail: thijsje@iyengaryogacentre.brussels
fee = 15 euro /class
to pay before the start of the class or by bank-transfer to :
Abhyasa Yoga Brussels asbl
BE56 0689 0015 6488
mention!: Iyengar yoga - Thijsje

Monday 21/06/2021

>

18:00

-

19:30

general level iyengar class, Thijsje // full

Limited places of 10 people due to covid measurements
by subscription only and preference for people committing for several weeks
mail: thijsje@iyengaryogacentre.brussels
fee = 15 euro /class
to pay before the start of the class or by bank-transfer to :
Abhyasa Yoga Brussels asbl
BE56 0689 0015 6488
mention!: Iyengar yoga - Thijsje

Tuesday 22/06/2021

Tuesday 22/06/2021

>

08:30

-

10:00

general level Iyengar class with Thijsje // full

Limited places of 10 people due to covid measurements
by subscription only and preference for people committing for several weeks
mail: thijsje@iyengaryogacentre.brussels
fee = 15 euro /class
to pay before the start of the class or by bank-transfer to :
Abhyasa Yoga Brussels asbl
BE56 0689 0015 6488
mention!: Iyengar yoga - Thijsje

Tuesday 22/06/2021

>

18:00

-

19:30

general level iyengar class, Thijsje // full

Limited places of 10 people due to covid measurements
by subscription only and preference for people committing for several weeks
mail: thijsje@iyengaryogacentre.brussels
fee = 15 euro /class
to pay before the start of the class or by bank-transfer to :
Abhyasa Yoga Brussels asbl
BE56 0689 0015 6488
mention!: Iyengar yoga - Thijsje

Wednesday 23/06/2021

Wednesday 23/06/2021

>

08:30

-

10:00

general level Iyengar class with Thijsje // full

Limited places of 10 people due to covid measurements
by subscription only and preference for people committing for several weeks
mail: thijsje@iyengaryogacentre.brussels
fee = 15 euro /class
to pay before the start of the class or by bank-transfer to :
Abhyasa Yoga Brussels asbl
BE56 0689 0015 6488
mention!: Iyengar yoga - Thijsje
View full calendar